Wild Salmon and Country Hams at Van Laar's Farm Market & Bake Shop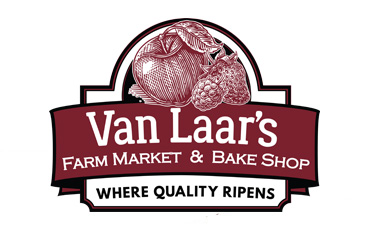 Van Laar's Farm Market & Bake Shop has two new delicious products!
Alaska Wild Sockeye Salmon are known for their rich flavor, deep red-orange color, superb quality, and high oil content.  These red salmon are several shades darker than other species, both raw and after cooking.  Alaska Wild Sockeye Salmon fillets are available in-store for a limited time.
Back by popular demand, we are again carrying locally produced Berkshire Country Hams.  Berkshire is a heritage breed pig renowned for their full flavor. Pastured raised, these hams are like nothing you can buy at the local supermarket. With no nitrites, MSGs, and antibiotic-free, these hams will melt in your mouth. Berkshire Country Hams are available for a limited time through order only.  The store also has the hams hocks for those looking for a hock for soup or stew.
Van Laar's Farm Market & Bake Shop is open six days a week (Monday-Friday, 9am-6pm and Saturdays, 8am-5pm). Call us at 815-904-6645 to place your special order or visit us in person and browse our extensive selection of locally and regionally produced goods.