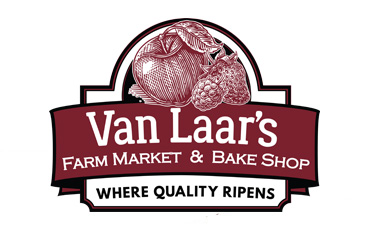 Our freezer is freshly stocked with delicious pork chops (perfect for grilling), ground pork and many other pork options! We get all our farm fresh pork from the local Homestead Farms (Located in Poplar Grove, IL).
Van Laar's Farm Market & Bake Shop!
Also, shop their made from scratch bread, pies, cookies, apple cider donuts, and other delicious baked goods.
Grab a dozen fresh, locally produced eggs. Choose from their frozen fish and meats including wild caught Alaskan Sockeye Salmon filets.
The store is open Monday thru Friday, 9a-6p and Saturday, 8a-5p. Phone: (815) 904-6645